Let's meet in Barcelona at the Seafood Expo!
Are you at the Seafood Expo Global 2023 in Barcelona, and are you interested in talking to a representative of Diepvries Urk? You can easily make an appointment with the calendar below. By booking a date, you can expect our undivided attention!
Are you already fully booked at the Expo? Our representatives are always available for your questions and offers. You can use the calendar to book a Teams call, or visit our facility in Urk, the Netherlands.
About Diepvries Urk
Our family business has been active for three generations. Since 1928, we have looked after the processing and storage of fish and food products for customers from across Europe. We have built up a wealth of experience and an extensive range of modern equipment over all these years. Our company distinguishes itself through its short, flexible lines and engagement. As a proven rel ia bie partner, we place a lot of value on long-term relationships.
CO-PACKING
Co-packing has become an indispensable link in the food industry. Products from all over Europe are processed, packaged, and distributed at Diepvries Urk. Our standards: – Flexible extra packing capacity – Packaging or repacking in white label – Packaging using customised branding – Bulk packing from 2 kg to 350 kg – Retail packs – A to Z process support
FREEZING / GLAZING
IQF fish product freezing. This lightning-fast system is extremely suitable for fish, as the moisture content and structure remain virtually unaltered. Freezing and glazing are closely connected in the production process. Both steps can be carried out together or separately.
BREADING
Our automated breading line can apply a layer of batter and breadcrumbs, if required, to the frozen product. Flavour and colour can be composed as required. We facilitate product development and pre-cooking as well.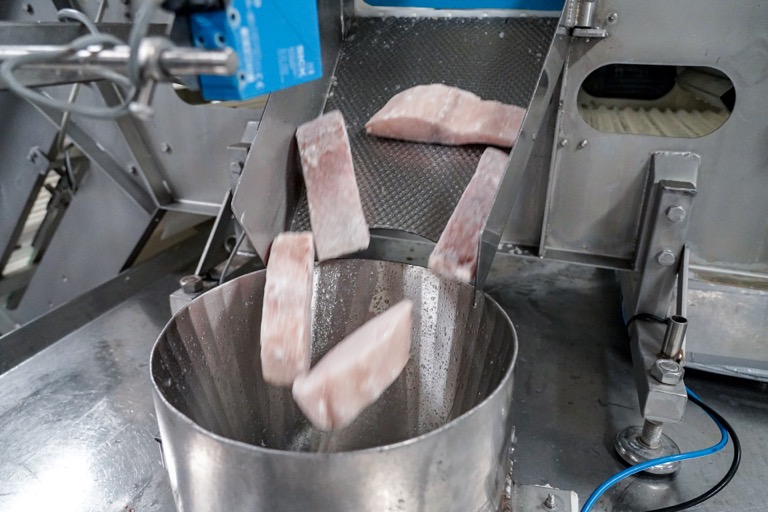 SORTING
Our computer-controlled sorting line can sort accurately by weight. Whether it is a whole fish or fillets, fresh or frozen. This way, products that are uniform in weight can be offered. Our sorting line offers the option of no less than nine sorting rounds for sorting your product. All accurate down to the gram.
INTERLEAVED REPACKAGING
lnterleaved products can be mechanically loosened. The result is a clean and separated product ready for further processing. We also offer the option of adding new packaging to products if the old packaging is damaged, or repacking if they are presented in new packaging for retail.
STOCK/ STORAGE / WARE HOUSE
We have our own cold store where the products are stored in moveable shelving on pallets or in boxes. Products are treated with utmost care, with constant temperature monitoring. The product is given a unique product number when booked in, and the customer is given all information related to the product. Our stock administration offers continua! insight into the stock.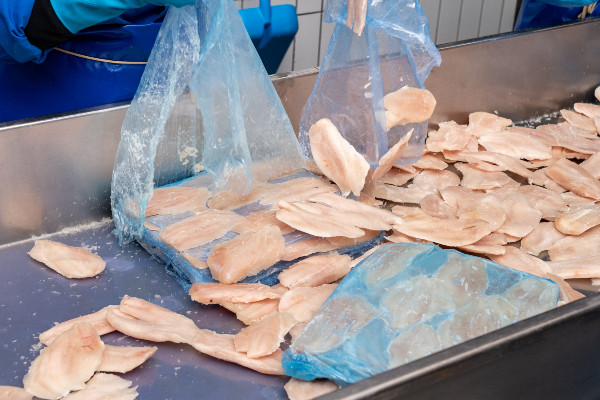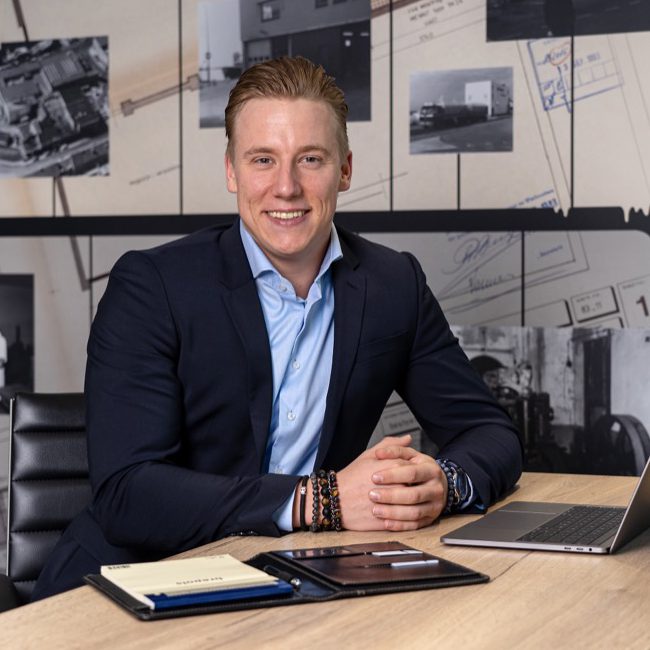 Hendrik van Veen
Tel. +31 6 27 53 71 23
E-mail hendrik@diepvriesurk.nl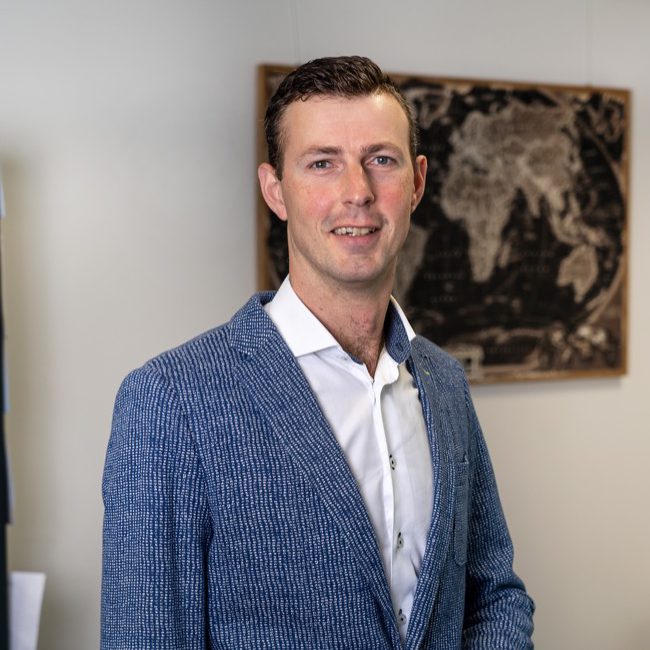 Hans van Eunen
Neem vrijblijvend contact op
Op zoek naar een co-packing oplossing? Wij zoeken samen naar een oplossing op maat. Neem vrijblijvend contact op met Hendrik van Veen of Hans van Eunen.